Leonard, Sugar Ray
One of the most popular professional boxers of the 1980s, Leonard was born in North Carolina and won the light welterweight gold medal at the 1976 Montral Olympic Games. He turned professional in 1977. For several years he battled Roberto Duran for the World Boxing Council's welterweight title, winning it in 1979, losing it to Duran in 1980, and regaining it in a celebrated title bout the following year. In 1981 he knocked out Thomas Hearns to win the World Boxing Association's welterweight title. He retired in 1982 after an eye injury but returned in 1984 and won the middleweight title in 1987. The next year he won the super middleweight and light heavyweight titles. Having also won the junior middleweight championship, he was the first boxer to win titles in five different weight categories. He retired from boxing again in 1991, returning briefly to the ring in 1997. His career record: 36 wins, 3 losses, 1 draw.

Lewis, Carl
A native of Birmingham, Alabama, this superstar athlete was named the outstanding amateur by the Amateur Athletic Union in 1981 and went on to win four gold medals at the 1984 Los Angeles Olympics for the 100-meter dash, the 200-meter dash, the long jump and the 4x100 meter relay -- a feat accomplished only once before, by the legendary Jesse Owens in 1936. He was inducted into the U.S. Olympic Hall of Fame in 1985. Lewis went on to claim five more Olympic gold medals in 1988, 1992 and 1996, and retired from competition in 1997.
Louganis, Greg
The adopted child of a San Diego couple, Louganis suffered from a reading disability and asthma, but he didn't let that stop him from excelling in gymnastics and diving. At age 11 he won a perfect score in the Junior Olympics diving competition, and in the 1984 Los Angeles Olympics won two gold medals, for springboard and platform diving. He was inducted into the U.S. Olympic Hall of Fame the following year. In the 1988 Olympic Games he won the same two competitions, being the first athlete to do so in successive Olympics. He retired from diving to pursue an acting career, and in 1995 wrote his memoir Breaking the Surface, in which he revealed he suffered from AIDS.
Madonna
Born Madonna Louise Veronica Ciccone in Bay City, Michigan in 1958, Madonna dropped out of the University of Michigan to pursue a singing/dancing career in New York City. Her first album, Madonna (1983), was a success, particularly because her provocative music videos on MTV won her legions of fans. She had a string of hit albums in the 1980s -- Like a Virgin (1984), True Blue (1986), and Like a Prayer (1989), and her concerts were nearly always SRO. A savvy businessperson, Madonna adeptly handled her own career, redefining her image on several occasions. She also starred in several films including Desperately Seeking Susan (1985) and Who's That Girl? (1987), and even appeared in a Broadway show. A free spirit, Madonna's personal life became fodder for the scandal sheets. She had a considerable impact on the music -- as well as fashion -- of the Eighties.
Marcos, Ferdinand
The president -- and dictator -- of the Philippines from 1965-1986, Marcos was an intelligence officer during World War II who was elected to the Philippine legislature in 1949 and won the presidency in 1965 as a reformer. To combat Communist and Moro guerrilla activities, he suspended the constitution and declared martial law in 1972. Suspected of participation in a conspiracy that resulted in the murder of opposition leader Benigno Aquino in 1983, Marcos used fraud and intimidation to steal a 1986 election from Aquino's widow, Corazon. A popular uprising forced Marcos and his extravagant wife Imelda into exile. He died in 1989, in Honolulu, Hawaii.
McEnroe, John
The American who dominated men's professional tennis in the early Eighties. Hot-tempered and extremely competitive, McEnroe was the youngest player to reach the Wimbledon semi-finals. He turned professional in 1978. He won Wimbledon in 1981, 1983 and 1984 and won the U.S. Open in 1980, 1981 and 1984. With partner Peter Fleming he also won numerous doubles championships. His on-court temper tantrums and arguments with officials sometimes overshadowed his immense talent.
McInerney, Jay
Became an overnight literary sensation with the 1984 publication of Bright Lights, Big City, a huge bestseller that chronicled the fast-paced lives of cocaine-using, nightclub-hopping, money-motivated yuppie Manhattanites. Story of My Life (1987) secured for McInerney the honor of being, in the words of one reviewer, the Hipster Laureate of the '80s. As the decade drew to a close, McInerney abandoned New York for Tennessee and continued to write critically-acclaimed novels.
Meese, Edwin, III
Born in Oakland, California and educated at Yale. Meese earned a law degree at the University of California, Berkeley and went on to become Alameda County's deputy district attorney. He served Governor Ronald Reagan as legal affairs secretary and then chief of staff between 1967-1975. One of the most influential men in the Reagan White House, he was one of the president's closest advisers and later became U.S. Attorney General (1985-1988). Investigated by an independent counsel for tax evasion and violating conflict of interest laws, Meese resigned his post in August 1988. He played an important role in choosing the conservative judges Reagan appointed to the bench and so was a favorite target of liberals during the 1980s.
Mellencamp, John Cougar
Indiana-born Mellencamp was a rebellious youth who formed his first band at age 14 and at 17 eloped with his pregnant girlfriend Pricilla Esterline. After a stint working blue-collar jobs, Mellencamp broke into the music scene as Johnny Cougar in the late Seventies, but didn't hit it big until his 1982 album American Fool. Creating a unique folk-rock style, many of Mellencamp's songs were poignant social commentaries, and his subsequent albums -- Uh Huh (1983), Scarecrow (1985), The Lonesome Jubilee (1987) -- were commercial as well as critical successes. He had 21 charted singles, with nine in the Top Ten and one Number One hit, "Jack and Diane" in 1982.
Milken, Michael
California-born Milkin graduated from the University of California at Berkeley and went to work for the conservative investment banking firm of Drexel Firestone in the Seventies. He was convinced that high-risk "junk bonds" could be a very lucrative investment, and he was soon operating Drexel Burnham's junk bond department, helping finance mergers and corporate takeovers and becoming one of the richest men in the world. In 1987 this financial wizard was indicted on charges of fraud and racketeering. He was sentenced to ten years in prison and a fine of $600 million, the largest in history.
Mondale, Walter
Minnesota's Walter Mondale was a New Deal Democrat and protege of Hubert Humphrey who became a U.S. senator in 1964. He served as President Jimmy Carter's vice-president from 1977-1981, and in 1984 won the Democratic Party's nomination for president. He made history by selecting Geraldine Ferraro as his running mate, the first woman to be chosen as a vice-presidential candidate. He was soundly defeated by incumbent Ronald Reagan in one of the biggest landslides in American political history -- winning only his home state of Minnesota and the District of Columbia, as well as less than 42% of the popular vote.

Montana, Joe
Born in Monongahela, Pennsylvania, Montana attended Notre Dame and led the Fighting Irish to a national championship in 1977. Selected by the San Francisco 49ers in the 1979 draft, he became the starting quarterback in 1980 and led that team to Super Bowls in 1982, 1985, 1989 and 1990. He won the Super Bowl Most Valuable Player award three times, and was famous for his ability to orchestrate come-from-behind wins, a key factor in the 49ers becoming the pro football team of the 1980s.
Murphy, Eddie
Brooklyn-born Murphy was one of the comedy stars of Saturday Night Live at the age of 19, and made his big-screen debut in the hit film 48 Hours, co-starring Nick Nolte. He became a superstar two years later with the role of Axel Foley in Beverly Hills Cop (1984), which spawned two sequels. The aptly-named film version of his stand-up routine, Eddie Murphy Raw, stirred controversy for its profanity, as did the violence in the 1989 film Harlem Nights, which he directed. Other Murphy films during the Eighties include Trading Places (1983), The Golden Child (1986), Beverly Hills Cop II (1987) and Coming to America (1988).
Navratilova, Martina
Born in Prague, Czechoslovakia, Navratilova was the dominant player in women's professional tennis during the 1980s. From 1982 through 1987 she was the top-ranked female player for all but 22 weeks, winning six consecutive Wimbledon titles and also capturing the U.S. Open title in 1983, 1984, 1986 and 1987. Her chief rival during this period was Chris Evert, but Navratilova eventually broke Evert's record for career singles championships when she won her 158th in 1992.
Noriega, Manuel
A trusted lieutenant of Panama's military strongman Omar Torrijos Herrera, Noriega became head of the National Guard in 1983 a few years after Torrijos was killed in a plane crash and seized control of the Panamanian government. His regime was repressive and corrupt, and in 1986 it was learned that Noriega was deeply involved in drug trafficking. In 1987, Noriega presided over a harsh crackdown when Panamanians staged protests, and the following year a U.S. grand jury indicted him on racketeering charges. When economic sanctions failed to unseat Noriega, the U.S, launched an invasion in December 1989 and arrested Noriega, taking him to Florida to stand trial. In 1992 he was found guilty and sentenced to 40 years in prison.
North, Oliver
Born in Texas, North was the son of an army officer who served under General Patton during World War II. He attended the Naval Academy at Annapolis and then served in Vietnam, winning the Bronze and Silver Stars. During the Seventies he rose through the ranks of the U.S. Marine Corps and served during the 1980s in the National Security Council. He was a key player in the Iran-Contra affair, willing to go to any lengths to support the Contras, rebels who opposed the Marxist regime in Nicaragua. He became a hero to many during his electrifying week-long testimony before a congressional committee. Resigning from the Marine Corps, he made an unsuccessful bid in 1994 for U.S. senator from Virginia.
O'Connor, Sandra Day
Born in El Paso, Texas, she was educated at Stanford and earned a law degree there. (One of her fellow law students was William Rehnquist.) Law firms turned her down because she was a woman, however, and she worked in the public sector for a while before becoming active in the Republican party of Arizona. She was elected to the state legislature and became the first woman to become a legislature's majority leader. In 1975 she became a judge, and in 1981 was nominated by Ronald Reagan to be the first female justice of the U.S. Supreme Court. Conservatives were suspicious of her support for the Equal Rights Amendment and her pro-abortion votes as a legislator, and she developed a reputation on the court as a moderate.
O'Neill, Thomas P., Jr.
"Tip" O'Neill was a Democratic congressman from Massachusetts who served as Speaker of the House of Representatives throughout most of the 1980s. A staunch New Deal liberal, O'Neill was one of President Reagan's principal adversaries in Washington, leading the opposition against the administration's conservative policies at every turn. Though they seemed to be mortal enemies in public, O'Neill and Reagan got along fairly well privately, getting together now and then in the White House after business hours to swap Irish jokes. O'Neill retired in 1986, after the Democrats strengthened their hold on the House and regained control of the Senate, satisfied that he had served his party well during its darkest hours.
Ortega, Daniel
Ortega quit his law studies at the Central American University in Managua to join the Marxist rebels of Nicaragua, known as the Sandinista National Liberation Front, which sought to overthrow the Somoza regime. Imprisoned from 1967 to 1974 and then exiled to Cuba, Ortega returned to lead an uprising that ousted dictator Anastasio Somoza in 1979. Believing the Sandinistas were committed to exporting Marxist revolution throughout Central America, the Reagan administration placed economic sanctions on Nicaragua and supported the Contra rebels who wanted to overthrow the government run by Ortega. In 1990, Ortega and the Sandinistas were defeated in free elections.
Prince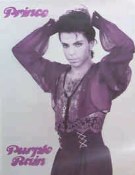 One of the most innovative musicians in the 1980s, Prince was born Prince Rogers Nelson in Minneapolis in 1958. Teaching himself the drum, guitar and piano, he formed a rock-soul group in junior high, and in 1978 Warner Bros. released his first album, on which he played all the instrumental parts. Several more albums followed, but it was
Purple Rain
in 1984 that made him a superstar and won him three Grammy Awards. He produced and starred in the film by the same name, as well as two other films,
Under the Cherry Moon
(1986) and
Sign O' the Times
(1987). He performed several songs for the soundtrack to the 1989 hit film
Batman
. Other Prince albums during the 1980s included
Around the World in a Day
(1985) and
Lovesexy
(1988). In 1993, the artist formerly known as Prince changed his name to an unpronounceable symbol.
Qaddafi, Muammar
In 1969 this revolutionary led a coup to overthrow Libya's King Idris and create an Arab republic. He used profits from the sale of Libyan oil to support Palestinian terrorist cells, the Irish Republican Army and Muslim rebels in the Philippines. His long-term goal, never realized, was a pan-Arabic alliance that would destroy Israel. In the 1980s he challenged the United States on several occasions, and was the principal target of a 1986 U.S. military action against Libya in which his daughter was killed.
Quayle, J. Danforth
Vice-president of the United States from 1989-1993, Quayle was born in Indianapolis in 1947 to a wealthy and conservative family that owned the Chicago company that produced Lincoln Logs. After graduating from college, he served in the National Guard before earning a law degree from Indiana University. In 1980 he became the youngest U.S. senator in Indiana's history. Republican presidential candidate George Bush's decision to select the relatively unknown Quayle for running mate in 1988 was criticized by many on both sides of the political spectrum, but the moderate Bush hoped to secure the votes of conservatives with Quayle on the ticket. Prone to misstatements, Quayle became a favorite target of liberals and the media. He was a staunch advocate of Reagan conservatism throughout the Bush presidency.
Reagan, Nancy
Born in New York City in 1923, Nancy graduated from Smith College in 1943 and pursued an acting career on Broadway and then in Hollywood. She starred in eleven films and in 1949 met Ronald Reagan. They were married three years later and had two children, Patricia Ann and Ronald. Nancy gave up her career to focus on her family and on her husband's political pursuits. As First Lady she focused on fighting teenage drug and alcohol abuse, and is credited with the simplistic but effective slogan "Just Say No." Though some were troubled by her ostentation as well as her apparent reliance on astrology, public opinion polls revealed her to be a consistently popular First Lady.
Reagan, Ronald
The 40th president of the United States (1981-1989) was born in Tampico, Illinois on February 6, 1911. Graduating from Eureka College, he found work as a radio announcer during the Great Depression and went on to a career as an actor in Hollywood. He usually appeared in "B" films, but had a few notable successes, chief among them being King's Row and Knute Rockne -- All American. He was married to Jane Wyman in the 1940s, during which time he was president of the Screen Actors Guild. In the 1950s, with his film career on the skids, Reagan moved to television and hosted General Electric's "Death Valley Days" series. A liberal Democrat in his early years, Reagan gradually drifted away from that party, and by 1964 was supporting Republican Barry Goldwater's presidential candidacy. That year he gave a speech that electrified conservatives, who made him their leader following Goldwater's stinging defeat at the hands of Lyndon Johnson. Reagan defeated two-term Democratic incumbent Pat Brown for the California governorship in 1966, and during his eight years in Sacramento reformed welfare, put the state government back in the black, and took a hard line against campus unrest. In 1976, Reagan made a bid for the Republican presidential nomination and nearly unseated incumbent Gerald Ford. Running again in 1980, he effectively appealed to the American voter with his promise to reduce the size of government, cut taxes and regulations, and rebuild America's military. He won an impressive victory over Jimmy Carter.
During his presidency, Ronald Reagan survived an assassination attempt and a severe recession in 1981-82 to preside over an unprecedented economic expansion through the rest of the 1980s. He cut taxes by 25% but later had to reform the tax code in order to increase revenues and cut budget deficits that resulted from his inability to substantially reduce the size of government. He strengthened the American military and restored American prestige abroad. His initial Cold Warrior approach to superpower relations mellowed over time, and he signed the historic INF Treaty with the Soviet Union. Dubbed the Great Communicator, he was usually able to rally support from the American people for his generally conservative policies. His hands-off management style, however, led to problems when subordinates exceeded ethical limits to pursue political goals or personal aggrandizement. The Iran-Contra scandal rocked his presidency in 1987, but he recovered to leave office with the highest approval rating of any modern president. A few years later, in a moving farewell letter to the American people, he acknowledged that he suffered from Altheimer's disease, and largely removed himself from the public eye.
Regan, Donald T.
Massachusetts-born Regan was Secretary of the Treasury (1981-85) and White House Chief of Staff (1985-1987) during the Reagan presidency. Serving in the U.S. Navy during World War II, he graduated from Harvard and for thirty five years worked for Merrill Lynch, first as a stockbroker and from 1971 to 1980 as chairman of the nation's largest brokerage firm. A supporter of tax cuts and deregulation, he championed Reaganomics while at the Treasury Department. Nancy Reagan blamed him for allowing the Iran-Contra affair to get out of hand during his stint as Chief of Staff, and he resigned from that post in 1987 to write his memoirs, For the Record, in which he lambasted the First Lady and other Reagan insiders. Regan passed away in 2003.
Rehnquist, William
Born in Milwaukee, Wisconsin in 1924, Rehnquist served in the U.S. Army during World War II and then earned a law degree from Stanford. A law clerk for Supreme Court Justice Robert Jackson, he went on to private practice in Phoenix, Arizona, where he became active in Republican Party politics. He was President Richard Nixon's assistant attorney general. Nixon nominated him for the U.S. Supreme Court in 1971. He was the conservative voice in the (Earl) Warren court, and in 1986 President Reagan nominated him as Chief Justice following the retirement of Warren Burger. Rehnquist's goal was to reverse the liberal drift of the court, and succeeded in limiting affirmative action, but had less luck in overturning Roe v. Wade.
Reynolds, William Bradford
Reynolds was born in Connecticut and grew up in Delaware, attending Phillips Academy and then Yale and marrying into the wealthy DuPont family. He graduated second in his class from Vanderbilt Law School in 1967 and worked in prestigious New York and Washington DC law firms until he was chosen to be President Reagan's assistant attorney general for civil rights. Believing that affirmative action was reverse discrimination, Reynolds became the foe of many civil rights groups during the 1980s, especially after he argued against extending the 1965 Voting Rights Act.
Ride, Sally
In 1983 Ride became the first American woman to take part in a space mission. Earning a Ph.D in physics from Stanford University in 1977, she entered the space shuttle training program the following year and made her first, historic flight on May 24, 1983, aboard the Challenger. Ride also participated in the 13th space shuttle mission in October 1984, and retired from NASA in 1987 to become director of the California Space Institute. (The first woman in space was Soviet cosmonaut Valentina Tereshkova, in 1963).
Rivers, Joan
This saucy, sharp-tongued and sometimes controversial stand-up comedienne first appeared on The Tonight Show in 1965 after many years of working clubs in New York's Greenwich Village and elsewhere. In the Seventies she became a Las Vegas headliner and wrote books, a Broadway play and a syndicated newspaper column. In the 1980s she often stood in as guest host for Johnny Carson on The Tonight Show and in 1986 became host of The Late Show on the fledgling Fox Network. The press made much of a feud between Carson and Rivers, now competitors, and in 1987 Fox fired her. She bounced back the following year, aoppearing in Neil Simon's play, Broadway Bound. In 1989 she began hosting her own daytime talk show and won an Emmy Award.
Robertson, Pat
This Virginia-born evangelist founded the Christian Broadcasting Network and hosted The 700 Club, a conservative religious television show. He was a leading organizer of the New Right, a grass roots movement supporting Ronald Reagan in 1980 and 1984 and which strongly opposed abortion and homosexuality while favoring school prayer and a hard line against the Soviet Union. Robertson took his political activism one step further in 1988, when he made a bid for the Republican presidential nomination, opposing Vice-President George Bush, whom he believed was too moderate. Earlier in life, he had served in the U.S. Marine Corps and graduated from Yale University Law School. He received an M.A. in divinity from New York Theological Seminary in 1959.
Rose, Pete

Born in Cincinnati, Ohio, this switch-hitter who could play just about any position on the field joined the Cincinnati Reds in 1963 and became the National League's rookie of the year. As the decade of the Eighties opened Rose was playing for the Philadelphia Phillies, but returned to the Reds in 1984 as a player-manager. In 1985 he broke Ty Cobb's record of 4,191 hits. He played on 17 All-Star teams and when he retired in 1986 he held records in games played (3,562), base hits (4,256) and at bats (14,053.) In 1989, Rose was suspended from baseball for life due to allegations that he bet on baseball games -- charges he has consistently denied.
Sadat, Anwar
The son of a hospital clerk, Sadat entered the Egyptian military academy where he joined Abdel Nasser in plots to overthrow the British-supported monarchy, which was eventually accomplished in 1952. When Nasser died in 1970, Sadat replaced him as president, and rebuilt the Egyptian military in order to launch an attack on Israel which ushered in the Arab-Israeli War of 1973. In 1979 he signed a peace accord in which he exchanged recognition of Israel for the return of the Sinai Peninsula. He and Israeli prime minister Menachem Begin were awarded the Nobel Peace Prize, but Sadat was assassinated on October 6, 1981 by extremists within the Egyptian military who felt he had betrayed Arab interests by recognizing Israel's right to exist.
Andrei Sakharov
Born in 1921, this Soviet nuclear physicist was a courageous advocate for civil liberties in his homeland. A member of the Soviet Academy of Sciences at age 32, he opposed Khrushchev's plans for atmospheric testing of nuclear bombs. Continually speaking out against Soviet repression at home and abroad, he denounced the 1979 invasion of Afghanistan. Stripped of all honors, he was banished to the closed city of Gorky in 1980. Six years later, Mikhail Gorbachev ordered his release. Sakharov was elected to the Congress of People's Deputies in 1989. His inspiring memoirs were published in 1990.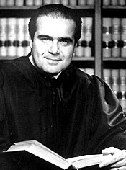 Scalia, Antonin
The son of Italian immigrants, born in Trenton, New Jersey, Scalia attended Georgetown University and then Harvard, where he was the editor of the prestigious Harvard Law Review. After holding several posts in the Nixon administration, he entered academia during the Carter years and earned a reputation as a leading conservative legal scholar. In 1982, President Reagan appointed him to the U.S. Court of Appeals, and in 1986 he became an associate justice on the U.S. Supreme Court, where he allied himself with William Rehnquist in an attempt to steer the court in a more conservative direction. He opposed affirmative action and federal funding for abortion. Even opponents acknowledge that Scalia has an uncommonly brilliant legal mind.
Schwarzenegger, Arnold
This Austrian-born bodybuilder became a Hollywood superstar in the 1980s. Having won the Mr. Universe title three times, he broke into films in the late Seventies and had his first big hit with Conan the Barbarian in 1982. But it was his role in The Terminator (1984) that made him a household name. He also starred in Predator (1987) and Twins (1988), revealing in the latter a flair for comedy. In the 1990s he continued to star in hit films and also served as chairman of the President's Council on Physical Fitness and Sports.
Shields, Brooke
Born in New York City, Brooke became a child model at the age of three and appeared in Louis Malle's 1977 film Pretty Baby at age 12, in which she portrayed a child prostitute. In 1979 she starred in The Blue Lagoon, and during the 1980s was a magazine cover girl much in demand. She stirred up controversy with a Calvin Klein jeans ad which was considered by some to be too erotic. In 1987 Brooke graduated from Princeton with honors.
Shultz, George P.
Born in New York City, Shultz graduated from Princeton and joined the U.S. Marine Corps, serving in World War II. He later earned a Ph.D from MIT and became a professor at the University of Chicago. He was President Nixon's secretary of labor, and from 1974 to 1982 was an executive with Bechtel Corporation. In 1982 he was chosen by President Reagan to replace Alexander Haig as secretary of state. A pragmatist, he guided the administration towards a more conciliatory approach to the Soviet Union, and played an important role in the negotiations that led up to the INF Treaty that called for the elimination of an entire class of nuclear weapons.
Spielberg, Steven
Hollywood's wonderboy of the 1980s, Spielberg was a director and producer who began making movies at age 12. Born in Cincinnati, he got his start with television movies in the Seventies, the most notable of which was Duel (1971). He graduated to the big screen with such jewels as Sugarland Express (1974), Jaws (1975) and Close Encounters of the Third Kind (1977). But he really hit his stride in the Eighties, making some of the most commercially and critically successful films of that decade -- movies like Raiders of the Lost Ark (1981), E.T.: The Extra-Terrestrial (1982), The Color Purple (1985), and Empire of the Sun (1987). He would go on to greater heights in the 1990s, winning two Academy Awards for best director with Schindler's List (1993) and Saving Private Ryan (1999). As a producer his credits include even more hit films of the Eighties -- Gremlins (1984), Back to the Future (1985), and batteries not included (1987).
Springsteen, Bruce
This New Jersey-born rock-and-roller became a superstar in the 1980s when his 1984 Born in the U.S.A. album sold 13 million copies. The single "Dancing in the Dark" won him a Grammy for best rock vocalist, and a subsequent world tour was a huge success. His 1987 album Tunnel of Love garnered him another Grammy. The Boss, as Springsteen was known to millions of loyal fans, also released The River (1980), Nebraska (1982) and Bruce Springsteen and the E Street Band (1986) during the decade.
Stallone, Sylvester
Born in New York City, Stallone was educated in Switzerland and Florida. He began his acting career off-Broadway in 1960. In 1975 he sold a screenplay to United Artists which resulted in the Academy-Award winning film Rocky (1976). Stallone wrote, directed, and starred in the four sequels that followed -- with Rocky III and Rocky IV being released in 1982 and 1985, respectively. During the Eighties he also created an American icon in Vietnam war vet John Rambo in First Blood (1982) and a pair of sequels in 1985 and 1988.
Stockman, David A.

A two-term Republican representative from Michigan, Stockman became Reagan's Director of the Office of Management and Budget, and was charged with the herculean task of cutting the federal budget. With Reagan, Stockman firmly believed that reducing the size and scope of government would liberate the economy. He was demonized by special interests, and by those who felt he was too zealous in cutting funding for social programs. Members of Reagan's Cabinet were often at odds with him, as well, when Stockman tried to cut their departmental budgets. He got into hot water with Reagan when he criticized the president's tax cuts in interviews that formed the basis for an article in a 1981 issue of
The Atlantic Monthly
. Though he lacked faith in the supply-side principle upon which Reaganomics was based, Stockman stayed on until 1985, when he left government service to take a job on Wall Street.
Strait, George
This Texas-born singer paved the way for the neo-traditionalist movement that brought Country & Western music back to its roots in the late Eighties. Randy Travis, Clint Black and Garth Brooks would follow the trail blazed by Strait, whose refreshingly distinctive mix of honky tonk and western swing sounds spawned such hits as "Fool Hearted Memory," "You Look So Good In Love," and "Amarillo By Morning."
Streep, Meryl
Streep was born in Summit, New Jersey and attended Vassar College as well as the Yale School of Drama before landing roles in successful films like The Deer Hunter and Kramer vs. Kramer in the late Seventies. In 1982 she won a Best Actress Oscar for her role in Sophie's Choice, and followed this with excellent performances in Silkwood (1982), Out of Africa (1985), Heartburn (1985) and Ironweed (1987). Endowed with an incredible talent, she was probably the best actress on screen in the Eighties.
Thatcher, Margaret
Prime minister of Great Britain from 1979 to 1990, Thatcher became a member of parliament in 1959 and soon rose to a leadership position in the conservative party. As prime minister she sought to cut liberal government programs and proved to be one of President Reagan's staunchest allies. Under her leadership, Britain defeated Argentina in the 1982 Falklands War. Education, housing and health care were privatized. She resisted full economic integration into the European Community. Thatcher was the first prime minister in the 20th century to serve three consecutive terms.

Trump, Donald
This high-profile real estate tycoon was born in Queens and educated at Fordham and Pennsylvania University's Wharton School. In the 1980s he built Trump Tower on Fifth Avenue and owned the Trump's Castle casino in Atlantic City. He wrote the best- selling Trump: The Art of the Deal in 1987. By the end of the decade, however, he was facing bankruptcy, unable to pay on loans amounting to $2 billion.
Turner, Ted
Born in Cincinnati, Ohio in 1938, Turner bought a struggling television station in Atlanta, Georgia and turned it into "superstation" WTBS. He also bought the Atlanta Braves baseball team in 1976, and the Atlanta Hawks basketball team in 1977. In 1980 he launched CNN, the Cable News Network, and in 1985 purchased MGM/UA Entertainment Company. In 1988 he started TNT, Turner Network Television. In the Eighties he also founded the Goodwill Games, first held in Moscow in 1986.
Tutu, Desmond
This South African clergyman was a leader in the struggle against that nation's apartheid (racial separation) policies. In 1984, he was awarded the Nobel Peace Prize. That same year he became bishop of Johannesburg. Two year later he became archbishop of Cape Town and the head of the Anglican Church in South Africa. The fight against apartheid went on throughout the 1980s, with many violent clashes, but Tutu faithfully adhered to his belief that peaceful resistance was the only solution.
Tyson, Mike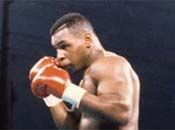 A native of Brooklyn, Tyson was sent to reform school in 1979 after committing several robberies, only to be released into the custody of boxing trainer Gus D'Amato. He became a professional boxer in 1985, and by the end of 1987 he had won the World Boxing Council heavyweight title as well as the World Boxing Association and International Boxing Federation titles. He was the youngest heavyweight fighter to win a world title. His marriage to actress Robin Givens became fodder for the tabloids when it was revealed that he was an abusive spouse. In 1990, Tyson lost his heavyweight crown to Buster Douglas, and two years later was sentenced to ten years in prison for raping an 18-year-old woman. Released after serving three years, Tyson won back the WBC and WBA titles, only to lose the latter in 1996 to Evander Holyfield. He was disqualified in a rematch the following year for biting part of Holyfield's ear off.
Walesa, Lech
In the 1980s, Walesa rose from obscurity to become one of democracy's heroes. Born to a peasant family in Popowa, Poland, he worked as an electrician at the Lenin Shipyards in Gdansk, where protests erupted when the Communist government raised food prices in the Seventies. He emerged as the leader of Solidarity, the national trade union which soon had 10 million members and became a political force to be reckoned with. In 1981, the Communists declared martial law in Poland as a result of growing unrest sparked by the country's economic woes. Walesa was arrested, released in 1982, and awarded the Nobel Peace Prize soon after that. He balanced strikes with negotiations to slowly win concessions from the government for the workers of Poland. Solidarity was legalized in 1989, and won an astonishing victory in semi-free elections in June of that year. Walesa became president of Poland in 1990.
Watt, James G.
President Reagan's highly controversial secretary of interior, Watt grew up on a farm in rural Wyoming and went on to earn a law degree at the University of Wyoming. For the next three decades he maintained a private practice and worked in the public sector, with, for example, the U.S. Chamber of Commerce and the Federal Power Commission. He was one of the leaders of the so-called Sagebrush Rebellion in the 1970s, a coalition of people who opposed steadily-increasing government regulations on the use of public lands. As Reagan's secretary of the interior, Watt was strongly criticized by environmentalists. During his tenure, the mining industry was deregulated and offshore oil drilling increased. He managed to offend nearly everyone, including blacks, women, Jews, Indians and rock fans -- the latter when he banned the Beach Boys from performing at Independence Day festivities in Washington DC. He resigned his post in 1983.
Webber, Andrew Lloyd
The son of the director of the London College of Music, British-born Webber revealed his talents early on by cowriting (with Timothy Rice) Joseph and the Amazing Technicolor Dreamcoat while still a student. In the 1970s he collaborated with Rice again to produce the mega-hit Jesus Christ Superstar as well as Evita. The former became the longest running musical in the history of British theater, and the latter won seven Tony Awards and a Grammy. In 1981, Webber's Cats won seven Tony Awards, as did his Phantom of the Opera (1986). In the Eighties Cats became one of the longest-running productions on Broadway.
Weinberger, Caspar
Secretary of defense from 1981 to 1987, this Californian served in World War II and graduated from Harvard. After working in a prestigious San Francisco law firm, he was elected to the California state legislature. In the Nixon administration he ran the Office of Management and Budget and earned the nickname "Cap the Knife" for his spending cuts. From 1973-75 he was the Secretary of Health and Human Services. Long a friend and adviser to Ronald Reagan, he was chosen to head the Defense Department in 1981, and presided over the biggest peacetime military buildup in the nation's history. Though he had opposed the diversion of arms sales funds to the Contras, Weinberger was indicted for lying to Congress and obstructing justice during the Iran-Contra scandal. President George Bush pardoned him in 1992.
Winfrey, Oprah
A native of Mississippi, Winfrey overcame a troubled childhood to enter Tennessee State University with a full scholarship. She became a talk show host in Baltimore, and in 1984 hosted the A.M. Chicago talk show, which was renamed The Oprah Winfrey Show the following year and went into national syndication in 1986. During the 1980s she also won critical acclaim in the film The Color Purple (1985) and produced as well as starred in the 1989 TV miniseries The Women of Brewster Place. By the end of the decade she was television's most popular talk show host.
Wright, Jim
This Democratic representative from Texas was one of the most powerful men in Congress during the 1980s. He was House majority leader throughout much of the decade, and became Speaker of the House when Tip O'Neill retired in 1987. After seeing service in World War II, Wright had plunged into Texas politics and following a stint in the state legislature was first elected to the U.S. Congress in 1954. He remained a fixture there until 1989, when he was forced to resign in the wake of allegations that he had improper dealings with officials charged with regulating S&L institutions in which Wright had an interest, and that the royalties for a book he wrote were actually a political payoff. Wright was never convicted, but his long political career was over.